Welcome to the App Store - iOS Tutorial section! I will be going over on how to create a Japanese or Korean iTunes account which can then be used to download Korean and Japanese Gaming Apps featured on my site. Creating an account is very simple and best of all very safe. Follow the step by step instructions below.
I actually took the time to create a step by step picture instruction for creating a Japanese or Korean iTunes account. Mainly because there is one step that most people skip and end up getting stuck at the part where they must input a Credit Card. If you follow the guide below, you will not need a credit a card!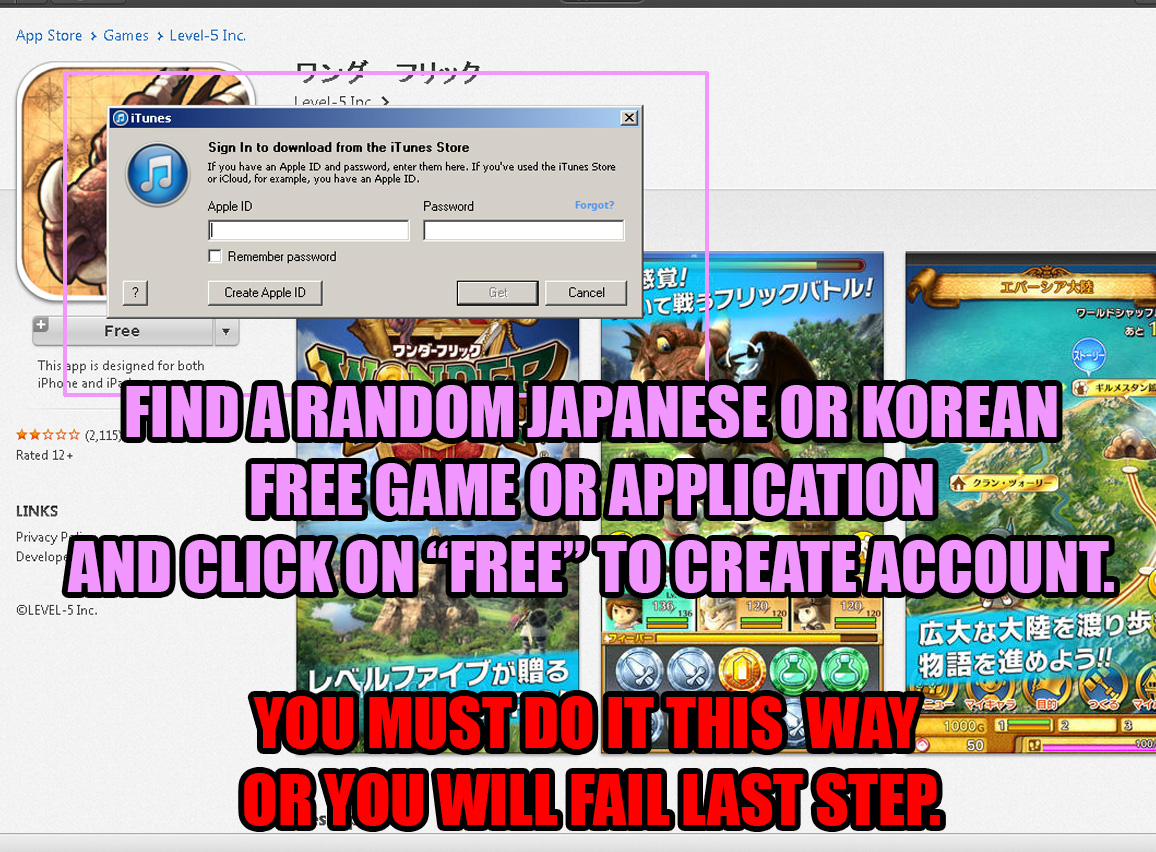 Switching Stores
Now that you have created a Korean or Japanese iTunes account scroll down to the bottom of the App Store and Sign In. You will then be redirected to the new App Store page with Korean or Japanese games depending on the account you made. I suggest making one for both. There is no limit to how many accounts you can make!
How to download Korean or Japanese Games?
1. Login the account you just created Japanese or Korean on your device.
2. Click on the game on my App website on your device.
3. Click on the "link" and download on your device.
4. Have fun!
Why am I getting a blank screen when I click the link?
This usually happens when the game is not available for that country, that's why you make a Japanese or Korean account. Then once you login, click on any random app, then go click on the link on my site or any other.
Extra Stuff
Purchasing App items or Cash Points in the Korean or Japanese Games is very simple. One of the many perks of a Korean App Store or iTunes account is the option to use Foreigner Credit Card. This is very useful for those who want to purchase items in the game or spend lots of money on GACHA FEVER! Personally, I often check to see if there is a Japanese game in the Korean App Store first.
You can't use a Foreigner card in the Japanese Itunes page! To purchase Japanese iTunes cards the only site I know that doesn't rip you off that much is http://www.japan-codes.com/. I'd create a referral link, but not interested in getting freebies. I just want to help those in need.